My friend, Terrace Crawford, has been a ministry leader for 20 years. He has created a great resource for pastors, church staff, and church leaders. If that's you then check out the following info…
---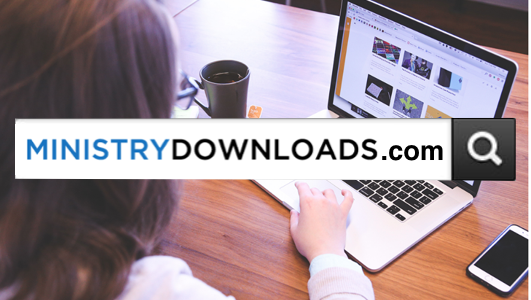 BLOG TOUR : MINISTRYDOWNLOADS.com
TERRACE CRAWFORD, principal contact
EMAIL FOR INQUIRIES: info@terracecrawford.com
WEB: TERRACECRAWFORD.COM/BLOG | THISWEEKINYM.COM| MINISTRYDOWNLOADS.COM
MinistryDownloads.com® is a resource site created by Terrace Crawford to share resources that he's curated over a 20-year ministry span. The resources are beta-tested, ready-to-go, affordable, and totally downloadable. There's something for every church\ministry leader, including (but not limited to): Senior Pastors, Youth Leaders, Children's Leaders, Small Group Leaders, and more! Now Terrace Crawford, founder of the site, has invited other leaders to contribute their resources to the site and he's uploading new products every week! The best part is not only are those who contribute to the site helping resource other leaders, but they also get to share in the profits earned from the site! Each contributor earns 50% commission on the sales of their products! Additionally, every contributor is an affiliate of the ministry site, so members\contributors can earn additional income just by sharing about the site (using their unique Affiliate link), even if their products do not sell initially!
FAST FACTS: MINISTRYDOWNLOADS.COM
MinistryDownloads.com ® was founded by Terrace Crawford in April 2017 as a resource hub for today's Ministry leaders.
MinistryDownloads.com offers resources for Senior Pastors, Youth Leaders, Children's Leaders and Small Group Leaders, among others.
EVERY contributor to the site within the first 2 weeks of the site launch has earned profits from the sale of their products!
Contributors earn profits through royalties earned on the sale of their products and can also earn income by signing up as a registered Affiliate of MinistryDownloads.com®.
MinistryDownloads.com has several corporate advertisers currently, including: LifeWay Christian Resources, Youth Ministry Partners, and Group Publishing.
Anyone can submit their resources for review & publishing at: http://ministrydownloads.com/contribute
Anyone can register as an Affiliate of MinistryDownloads.com here: http://ministrydownloads.com/affiliate-home/affiliate-register
For more on Terrace Crawford, founder, go here: http://www.ministrydownloads.com/about