Christmas has a lot of strange traditions that we don't think are strange. We are so used to them that they seem normal, but if an alien were to visit us they would shake their head in wonder for the weirdness that is Christmas.
Exhibit A: Let's bring in a real tree into our house and put small figurines, balls, and lights on it. Or let's buy a fake tree that looks like a real tree and do the same thing that we would do with the real tree.
Exhibit B: Drink, eat, listen to, and watch things that are only appropriate for this time of year. People look forward to drinking eggnog around Christmas. You don't hear of people drinking it in July. People sell fruit cake around Christmas. I don't know anyone that eats it but I see it being sold only around Christmas. Christmas movies and music are awesome but, despite what stores are trying to pull on us, should only be viewed after Thanksgiving.
Exhibit C: Sing songs. Now unless you have a musical family there is a great chance that you will not gather around the piano in March to sing songs about spring time, St. Patrick, and or having good luck. Come Christmas time and even the non musical families will break out the Christmas songs.
Exhibit D: Put socks on your chimney place. This is just weird. I love the tradition of it but if you step back to think about it it's weird to hang stockings by the chimney with care.
Exhibit E: Have a universal greeting or two. For almost an entire month every conversation you have will end with, "Merry Christmas" or "Happy Holidays."
Exhibit F: Send Christmas cards. What if I told you that my family was going to take a picture on Groundhogs Day, write an update about how we are doing on the back, and then send it to every person we know including people that we don't talk to on a regular basis? Weird right? At Christmas this is perfectly acceptable.
Exhibit G: Mistletoe. Put a plant up in your house during any month but December, and then force people to smooch when they accidentally walk under said plant and you will get sued for sexual harassment and or running a brothel.
Exhibit H: Take your kids to sit on a bearded old man's lap and force them to take a picture with him even if they are screaming.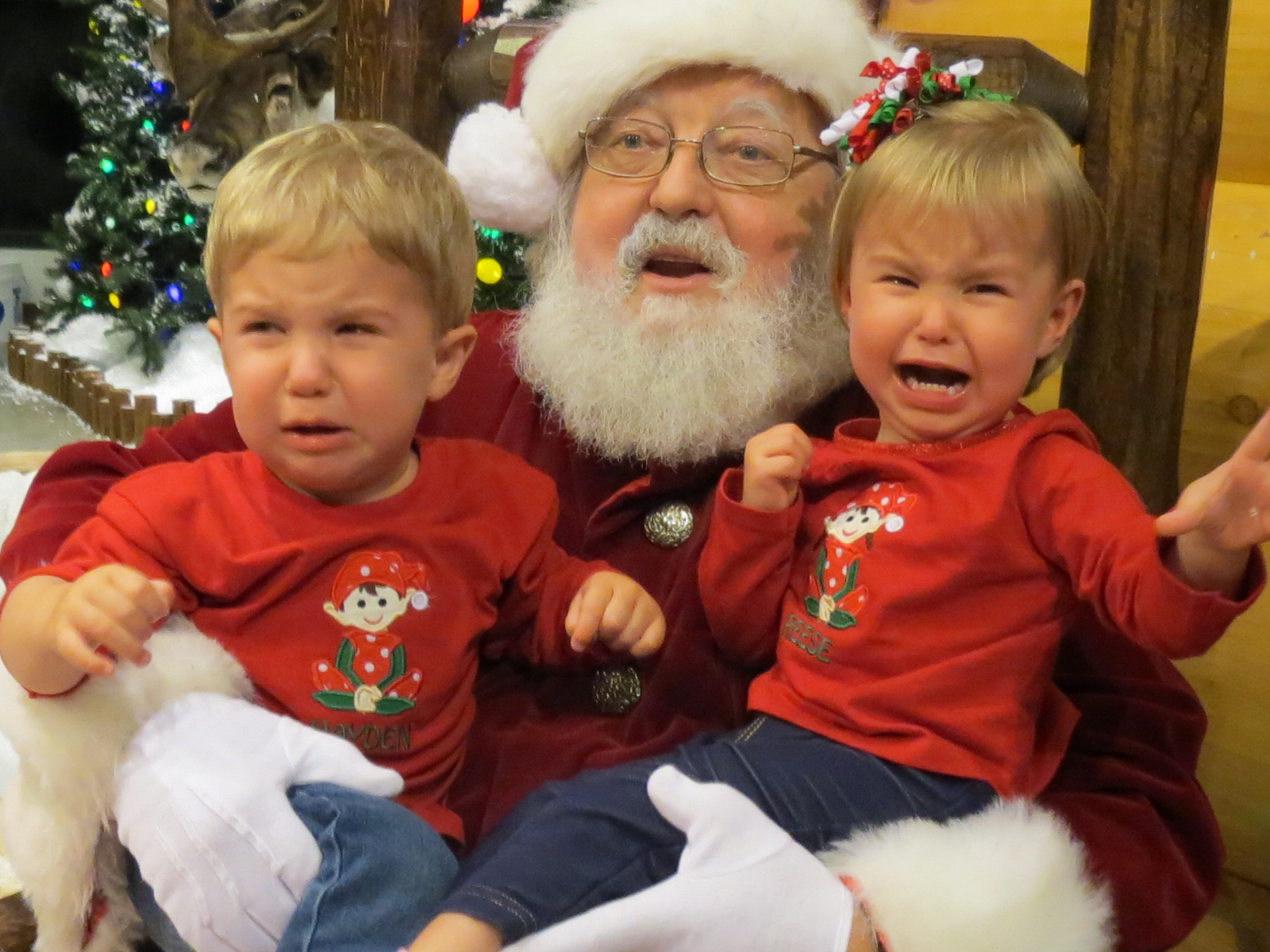 You see what I mean. It's all normal because we do it all the time. None of it weirds us out because it's normal.
If you really want to weird someone out this Christmas try telling them the positive things that you feel about them.
It not only feels weird to do they will look at you like you are wearing an ugly Christmas sweater in August.
For some reason we don't like to tell people the great things that we think about them.
In fact we often wait until we have a reason. That reason so often is their death and at their funeral. Not trying to change the mood of this post and go gloomy on you, but it's true.
The problem is that when someone dies it's too late. At that moment they don't care about how you felt about them.
In fact I believe that no one that I love should have to wonder what would be said at their funeral. I hope to tell people whenever I think something nice. I hope to shower them with words that describe how I feel on a regular basis.
I believe that whenever we think something nice we should say it. Let's not wait until someone dies before we shower with them with praise. If someone has impacted your life tell them.
So this Christmas season let's shower people with praise. Tell your family specifically what you love about them. Tell your friends why you value them. Tell a stranger something nice that you see at first glance.
Maybe if you started doing this it would become as normal as our other weird Christmas traditions.
What are some of your favorite Christmas traditions? Why do you think it's so weird to tell people how you feel about them?