You know what no one has ever said? Pastors need a uniform. I think it would be a great change. As of now Pastors are all over the place. Some are in suits, some in jeans, some in robes, and some with collars. I guess the ones in collars are kind of like a uniform so they are exempt from this post. This is for the other pastors.
We respect people in uniforms. Cops, military, Iron Man, and UPS workers with their short shorts are all perfect examples of what a uniform can do for a person.
With that being said I have some ideas for the pastor uniform.
The Suite of armor:
Not only would it serve as the perfect illustration for the Armor of God but it also forces people to pay attention. Who could sleep when the pastor is wielding a literal sword? You never know when he's going to accidentally cut himself during a passionate point where he simultaneously has an itch. Oh and if all of the Pastor's Suits had built in abs it would help them hide their God sized gut.
Jerseys: 
Not only could they personalize their scripture for the day they could also sell them to make some money for the upcoming building campaign. Who doesn't like to wear their favorite player's jersey? Answer. A lot of people, but that's not the point. A lot also really enjoy wearing jerseys.
Spandex Uniform:
There is no hiding a pastor's gluttony in this thing. This would cause all pastors to work out or become very secure with their body bulging out of tight spandex.
Sweatsuit: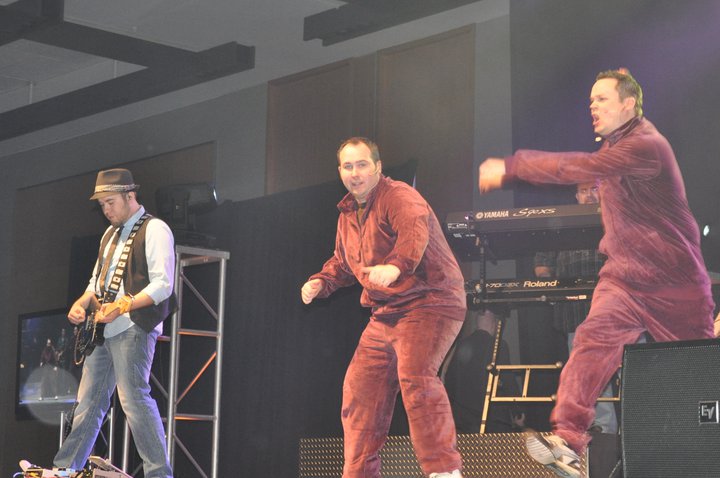 When pastors preach they get their sweat on. You've seen it. It's hard work. Why not preach in a comfy sweatsuit? I know from experience that Velour sweatsuits are comfy.
Okay, maybe pastors in uniform is the worst idea you'll hear all day.
Instead of worrying about what to wear or not wear pastors and for that matter Christians should think about a different type of swag.
Swag: how one presents him or her self to the world. An abbreviation for swagger. Also potentially the most overused word in the English language.
"Therefore, as God's chosen people, holy and dearly loved, clothe yourselves with compassion, kindness, humility, gentleness and patience." Colossians 3:12
People will remember our actions long after they remember what we wear. Christians should wear their attitudes on their sleeves in a way that reflects Jesus. Now that's swag.
What other types of uniforms could pastors wear?