There are some really pretty people on this earth. According to someone official this is the most beautiful woman in the world…
And according to those same people this is the most beautiful man…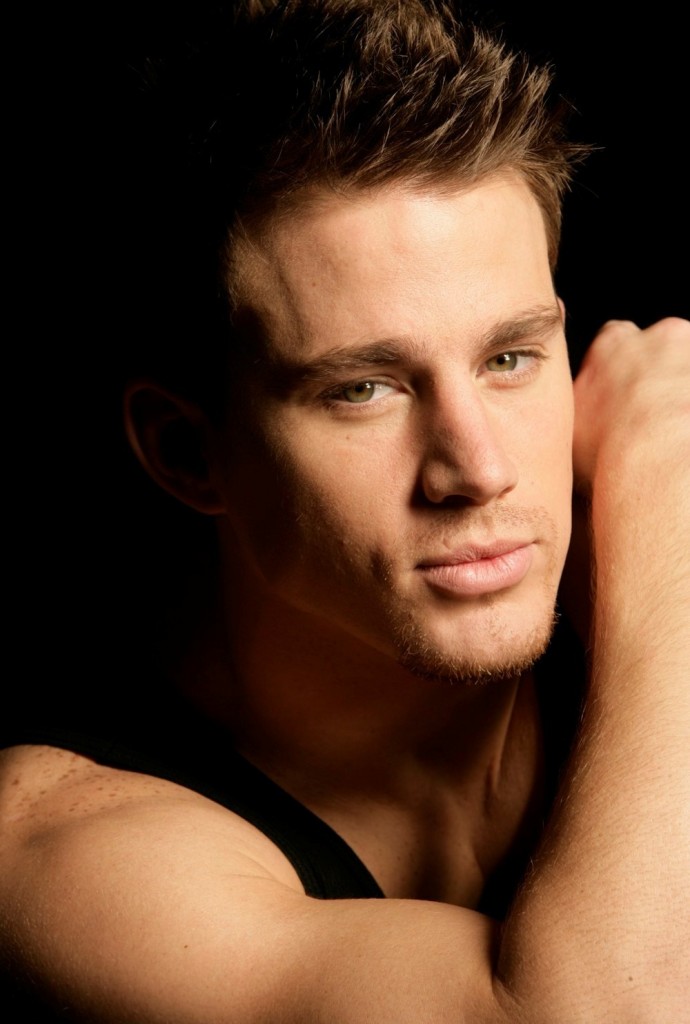 On a side note when searching for the most beautiful people in the world this guy's picture also came up…
So maybe official people don't know what they are talking about. I digress.
Now when people possess incredible beauty it's hard to imagine that they get zits. But even the most famous pretty people get blemishes and when they do they all use Proactive…
Churches are imperfect. Imperfect people make up the church so that equals every church having blemishes. Similar to beautiful people churches that look really pretty and seem like they have it all together have blemishes.
I've been on a church staff since I was 18 years old. I've been on staff at mega churches, seeker churches, traditional churches, church plants, and even a country church. All churches have one thing in common. No matter what style the church it will come with some imperfections. Those imperfections can lead people to think about leaving. Minor imperfections shouldn't be the reason why someone leaves a church. It should be more. The following is a list of ten reasons why you should leave your church.
The pastor is preaching heresy.

The pastor and or staff don't have integrity. Now no church staff is perfect but if you see a continued trend of unethical decisions then you need to hit the road jack.
Your unchurched immediate family becomes a Christian at a different church and for whatever reason doesn't connect at your church. Now this one should be used with caution but if you have a spouse or child that doesn't know Jesus and then becomes a Christian then I think it's wise to support them and go to the church that was influential in their salvation. This might mean you take one for the team and leave something that you've known for years. If this is the case remember that you aren't leaving on bad terms. You are simply going to support your family.
The church as a whole is lukewarm or dead. Now God might have called you to be a spark at a dead church. You should do some serious praying and soul searching here. But there does come a point where a pastor and church takes it's stand against God's spirit and there is nothing that you as a member can do about it. If that's you then leave.
The Bible is not preached. This is different than heresy.
You should leave when you can't follow the senior leadership. Sometimes we just need a change. You can tell when you become extremely negative about blemishes. A blemishes is an imperfection that wouldn't cause a preacher to get fired. If you are spreading negativity at your church then the first thing that you should do is STOP! Stop talking about what you don't like. Stop spreading negativity to your friends. Negativity breads negativity and your words could destroy God's work in someone else's life at your church! You need to repent of your gossip and talking behind your pastors back and if after that you still find yourself being negative then you have permission to leave. Now this is dicey because if you have a spirit of negativity it will only become a matter of months before you start complaining about your new church. However if you are not normally a complainer and you can't stop complaining then it's probably time to leave. The reason you are feeling so much negativity might be because God is leading you elsewhere and that's okay as long as you don't bring a ton of baggage to your next church.
You have moved too far away to drive to your church. In this day and age it is really easy to say that your church is still a church that is hundreds of miles away. Most churches at least have the audio of a sermon online. A lot of churches have videos. The problem is that you are not able to give back to a church when you are never able to attend. The church is more than preaching and singing. People are the church. The church misses out when they don't get to benefit from your physical presence and what you bring to the table. If you are just soaking in the church from thousands of miles away then you need to leave. Find a local church that you can serve in and give back to.
The church closes it's doors or is about to. In a lot of areas in the Bible belt of America there are churches on every corner. A lot of those churches the members would define them as dying. I understand holding on. I would never want to give up too quickly, but at the same time your core group could be an awesome shot in the arm to another church. What if the 20 or 30 or 40 of you that are left went to a church and just blessed the mess out of them? Now you should be willing to come under the new churches vision and mission and not try to make them what you left. But there comes a point when the people of a dying church could bring life somewhere else and when you've exhausted every door and the church is still dying it might be time to leave and go bring life somewhere else.
If the church doesn't make it all about Jesus. If the preaching, worship, programs etc. primarily about something other than Jesus then it's time to leave.
God has called you. Sometimes there is nothing wrong at your church. Sometimes God has just called you to something new. Maybe new isn't even better. Maybe it's a new mission, a smaller church, a bigger church, or simply a different church. If God is calling you then you have permission to leave. Leave on the best terms that you possibly can. Just make sure that you've heard from God before you blame Him for your departure.
Now this isn't an exhaustive list. It's made up from my observations. Before you leave you should pray about it and seek God's leading. I promise you that no pastor wants you if you are just going to bring drama and unresolved issues from your last church with your transfer. Please read: I'm not saying that you have to be healthy to go to a church. The church should be like a hospital birthing life and helping the spiritually sick. I'm talking about the drama of a being dysfunctional at church and then bringing that dysfunction into a new church. Don't talk bad about your past church or pastor. Don't leave one place filled with drama only to go to another place and create even more drama. Give the church some grace.
Some of you need the courage to stay when it would be easier to leave and others of you need to the courage to leave when it would be easier to stay. Seek God. Make a wise choice. Be a blessing to whatever church God leads you to.
I'd love to know your thoughts on this post. What are some other reasons you should leave a church? What do you agree or disagree with in my list?
Stay tuned tomorrow for Ten Reasons Why You Should Not Leave Your Church.