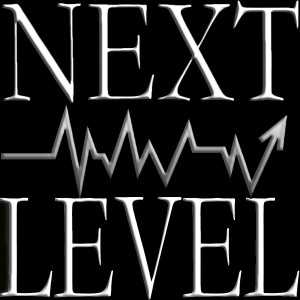 Next Level church is officially four weeks old. Here are some thoughts from week four…
Yesterday I drove to Farmville, VA to speak at Concord Baptist Church. Concord is the church that I worked at while in college. It's also the church where I met Monica. Oh and yes Farmville is a real place and not just a game on Facebook. Concord is holding a weekend dedicated to church planting. They were incredibly hospitable. Being there brought back so many memories. They impacted me and are playing a part in Next Level Church's history. Last night was awesome.
An anonymous donor bought me a new table to speak on. Well, not literally to speak on, but to put my notes so that I can see them while I'm speaking. I wasn't expecting that. I'm humbled by people's generosity.
I had a meeting this week that was awesome. First it was awesome because it was with an incredible leader. I love connecting with other leaders and learning from them. Second it was awesome because we are discussing Next Level Church's first foreign mission trip. Stay tuned in the next few months for more details about this.
We are in a series called Follow Jesus. The question we are asking is what does it look like to follow Jesus in 2012. In Jesus day it literally meant to leave everything and go with Jesus. I'm not sure it's actually that different today.
Last week we talked about Jesus' kingdom verse ours. To follow Jesus means that we are to live for His kingdom. Matthew 6:19-34 talks about storing up for ourselves treasures in Heaven instead of treasures on earth. This section ends with Jesus saying that you can't love both God and money. Jesus then transitions to talk about worry. A sign that we are truly about God's kingdom is our lack of worry. The average American is in $7,000 credit card debt and that doesn't even include their house or cars. If you look at how you spend your money does it point to building God's kingdom or yours. Building our kingdom leads to stress, worry, and anxiety. It leads to not be able to take a break because everything depends on us. Jesus' kingdom, on the other hand, leads to a peace that surpasses all understanding. It's so easy to live for our kingdom, but treated with xanax the consequences are anxiety, worry, and stress. It may not be easy to resist the pull to live for our kingdom but it's more than worth it to live for Jesus'.
The Next Level Volunteers are amazing! They are incredibly bought in. At this point most of our teams don't have a rotation. That means that most volunteers are volunteering every week. I hope to change that soon.  I'm not sure they want a break but I want to give them that option.
Tomorrow we have our first Meet N' Greet. It's the first step to get connected at Next Level. I'm excited for the Meet N Greet because I get to hang out with people, share vision, and give them a chance to get connected.
Last week we started the service in…silence. The Bible says "be still and know that I am God." I wonder if a reason that we so often can't hear from God is because we are afraid of silence. People often say that they don't have time to read their Bible or pray. Of course we don't when we are so busy building our kingdom. I want to help people experience God. I think we did in the silence. We had a video that shared the above verse and then gave us the opportunity to be still and pray for 3 minutes. I think it set the tone for the rest of the service.
I don't know if this will make sense but Next Level Church feels a lot older than four weeks. It's the same feeling that I had when I got married. Within weeks I felt as if I was married for a lot longer than I really was. People would give me a hard time and say that was because marriage is rough. I didn't think that at all. Marriage is amazing and having Monica as my wife was so natural that it was hard to remember life before her. Next Level is still in the beginning stages but I love the sense of community, the spirit of everyone coming, and the desire to make a difference for Jesus. I love being the pastor of Next Level!
If you are coming to Next Level tomorrow night I hope that you will come ready to experience Jesus. Take some time today to be still. Take some time to ask God to move. Take some time to ask God to speak to your heart.